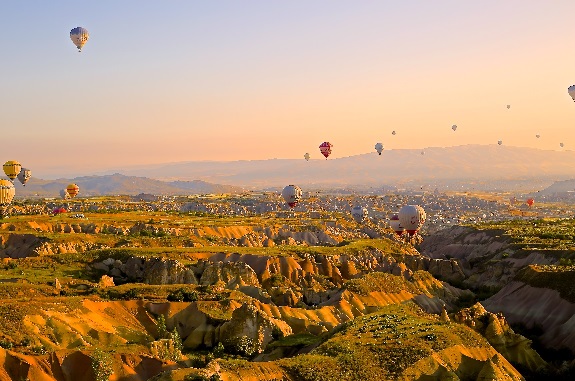 Best Colored Pencils for Various Types of Applications
Updated by Brandon F. on December 29, 2022
There is an infinite number of different creations one can make with colored pencils.  Landscapes, portraits, cartoons, abstracts, and much more are possible.  All one needs is a bit of inspiration and the proper toolbelt of colored pencils.  In this article, we will go over our recommended colored pencil sets for various applications.  This isn't to say that there aren't plenty of other viable alternatives, but you can rest assured knowing that our choices will suit you just fine.
Landscapes
Landscapes can contain several different elements ranging from mountains to oceans to trees and deserts.  Even cityscapes are possible.  As such, a wide range of colors might be necessary.  If you plan on utilizing your set for all the different types of landscapes, we recommend going with a single, large set of high-quality pencils. 
Beyond this, having excellent blending ability and good color depth will greatly assist in capturing your desired look.  For such a task we recommend the 120-count Faber-Castell Albrecht Durer or Polychromos sets or the 150-count Prismacolor Softcore set.  These huge sets will have an impressive array of colors to choose from, and both Faber-Castell, as well as Prismacolor, are known for their quality.
If you plan on focusing on specific types of landscapes (rainforests, for example) then you might be better off going with one of Tombow's Irojiten lines.  These three different sets are meant for specific applications and as such will have a lovely range of specific colors that typically exist in the target landscape.  This will also save you some money since you don't have to purchase the massive 100+ count sets.  However, expect to be scrambling if you decide to draw something outside of their desired purpose.
HappyFamilyArt provides some good tips for those wanting to get started with landscapes.  Notice how not only does the correct pencil make a huge difference but also the right approach in how you lay out your landscape.  Remember, you will almost always want to start from the back and work your way up!  It makes life much easier and allows you to create your ideal world much easier.
Portraits
A portrait will typically have very subtle details that will require a good understanding of color theory as well as high-quality and detailed pencils as well as more blend-friendly pencils for skin and other smooth areas.  The Derwent Drawing pencils have a lot of "earthy" colors that work well for hair and various types of skin tones.  However, for brighter areas (eyes, for example), you will likely need some other options.
The Prismacolor Verithins are made of a harder wax core and, as such, are great for fine details.  Areas such as individual hairs, blood vessels, and wrinkles can be made much easier with these fine-tip pencils.  However, they do not blend well so you need to use your other sets for more subtle blending areas.
A happy medium for both of these is the Faber-Castell PITT Pastels.  In the 60-count pack, there is a decent enough color selection to fill most needs.  Being a pastel, blending is quite good but these are also quite easy to sharpen to a fine point for the high-detailed areas.
Portraits are one of the most challenging drawings to do correctly and they will take a lot of practice.  Don't get discouraged if the results aren't initially what you were after!   Keep practicing and you will achieve your goals.  We also recommend watching helpful videos and following tutorials on how to handle portraits with colored pencils.  Don't jump in alone and without proper guidance!
Check out the video below for some helpful tips on drawing portraits with colored pencils:
Cartoons
Cartoons are often all about vividness and consistent color.  Blending often isn't of concern and neither are a lot of fine details.  For something like this, a set such as Fantasia Artist would work great.  The 36-pack would contain all the color options you would need and the color intensity is great.  The medium-hard wax means that the color can be blended to be consistent quite well but it is still good to great control.
For a good budget alternative, Sargent Art set would be a good choice.  Up to 56-count sets are available so color selection is fine and color application is good enough for most needs.  But more advanced users may hit the ceiling on this set rather quickly.
Cityscapes, cars, metal items, etc.
If there is a need for a "metallic" or "industrial" feel then the Derwent Metallic pencils are the way to go.  These put out a unique shiny feel that resembles metal and simply cannot be replicated by most pencils.  Keep in mind, however, that they aren't really good for much beyond that so you will want some backup pencils if your work plans to have any other features.
Other larger colored pencil sets will have better selections of metallic colors, so if there is a particular set or brand that you enjoy and want to stick with, then plan on either purchasing a huge set with a more diverse color selection or purchasing single colored pencils.
Abstract
Abstract is a pretty broad term, and as such having a pencil set that can handle a lot of different approaches and color ranges is necessary.  For this, we decided that a watercolor pencil would be the best choice.  We are recommending the Derwent Inktense Watercolor.  For being watercolors put out a ton of color and can capture the look you are after. 
Being a watercolor, they also blend quite easily and can be spread over a large area quickly.  Most importantly, they are just a lot of fun to play around with!  We have made some unique looks that would simply not be possible if we weren't using watercolors.
These are just a few of our picks for various applications.  There are plenty of other sets one could use and we don't want to downplay the viability of many of the other sets out there, but we stand behind these as being good starting points if you have a particular type of drawing application you are going after. 
Happy drawing and if you have any personal experience with these or other sets and want to provide additional input feel free to contact us and let us know!